How Can You
Lose Weight While Staying Healthy?
It's important to make good choices to lose weight and stay healthy. Following are some ways one can control weight:
Remember, losing weight takes time. It's better to go slow and steady to stay healthy. Keep doing these healthy things, and you'll see good changes in your weight and health.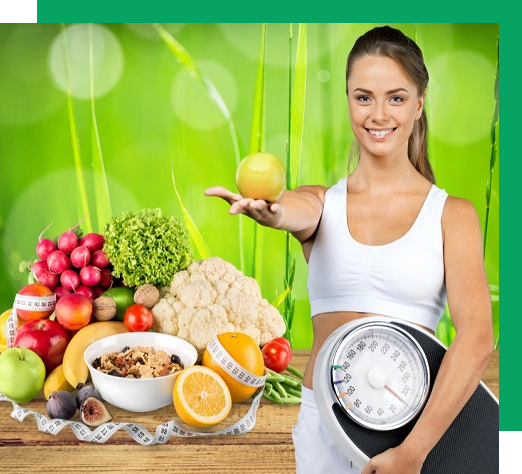 India's Top Nutritionists and Dietitians Team
With the hectic lifestyle these days, health generally takes a backseat. But that shouldn't be the case. We at DietnCure have a team of skilled nutritionists who are committed to assisting you in achieving your health and fitness goals in the long-term. We are aware that every person's body is different and that being healthy calls for a customised strategy. Because of this, we create your diet plans as per your medical history and  to suit your specific requirements and tastes. We offer a positive, individualized diet that is based on scientific research and an approach that is successful for your symptoms of any kind of therapeutic condition.
Why Choose DietnCure

For Weight Loss?
The DietnCure is based on the most relevant behavioural science, which will assist you in discovering your inner desire to shed weight, setting realistic objectives, and developing ways to deal with difficulties. You might decide to choose the DietnCure Healthy Diet Plan because:
What Are the Most
Serious Complications of Obesity?
Sample Diet Plan

For Weight Loss
What You Can
Expect From Us?
DietnCure helps you lose weight by creating a personalized diet plan based on your body's needs and preferences. It's like having a smart friend who understands everything about food and diets. It's like having a helping friend to make losing weight easier and more enjoyable for you.