Back pain is usually physical discomfort occurring on the spine or back ranging from mild to disabling, this is mostly due to excess weight which the spine cannot handle and results in pain. One of the most frequent causes of missed work or medical attention is back discomfort. Your backache's location might be used to identify it, such as upper, middle, or lower back discomfort that is on the left, center, or right side. Nine out of ten adults will experience back pain at some point in their lives, and five out of ten working adults will experience it annually. There are causes for both localized back pain and spreading back pain. Some of the most common causes are mentioned below: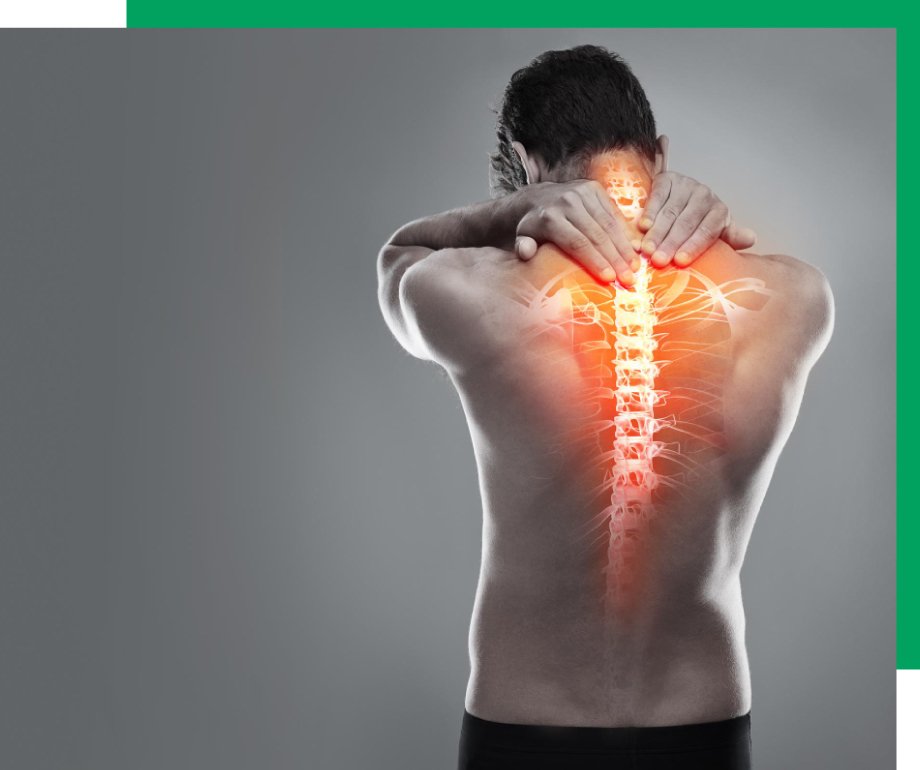 How DietnCure Team Helps You Cope With Back Pain?
Our staff will evaluate your present level of health and give you an appropriate food plan to follow to. By doing it, the risk factors for back discomfort can be avoided. You'll get healthier, fitter, and more powerful as a result. Getting assistance from a nutritionist and dietitian is crucial for recovery from any illness. By precisely determining each person's present level of health, our dietitians may assist individuals in developing healthy eating plans. A nutritious diet is essential for avoiding back pain. When it comes to things to eat and stay away from if you have back pain, our dietician is an expert. 
Some Common
Symptoms of Back Pain
The lower back and pelvis gradually tilt forward as a result of too much belly fat.
This results in a permanent, round arch in the back and excruciating agony.
Learn From Our Nutritionist: How Does Your Diet
Affects Back Pain?
It is true that what you eat might contribute to inflammation and back pain. Inflammation can be decreased by a wide variety of foods while being increased by others. The risk of obesity, which aggravates back discomfort, is also increased by diets rich in sugar and fatty foods. In order to support the upper body and maintain the alignment of the spine, the muscles of the lower back and abdomen should cooperate. These muscles may not receive the necessary nutrients, which could impair their capacity to repair themselves. Eating a balanced diet with the right proportions of protein, carbs, and fat will help keep your back healthy and lessen any aches and pains. Making sure you drink enough water is also crucial. Be careful to consume eight to ten glasses of water each day. When you are dehydrated, you lose a lot of vital nutrients that the body and spinal discs need.
Some Healthy Diet
Tips to Reduce Back Pain
Every portion of our bodies, including our backs, benefits greatly from the food we consume. The amount of food we eat also affects how well our bodies heal from wounds and avoid persistent knee and back pain. In reality, it is similar to medicine and can help people with back pain feel better sooner if they take it as directed. Some meals that you can consume for the better back are:
Benefits of DietnCure App
We create a diet plan for you that is high in fibre, low in carbohydrates, and calorie-based, helping you shed extra pounds and reduce fat while also alleviating back discomfort. We also offer some advice for day-to-day living as well as exercises that build back strength, provide stability, and promote good posture.