Lifestyle Disorders Managed
Nutrition Plans sent every month
Experts in conditions like Thyroid, Diabetes, PCOS/ PCOD and Post-Partum
Dedicated team of Health Experts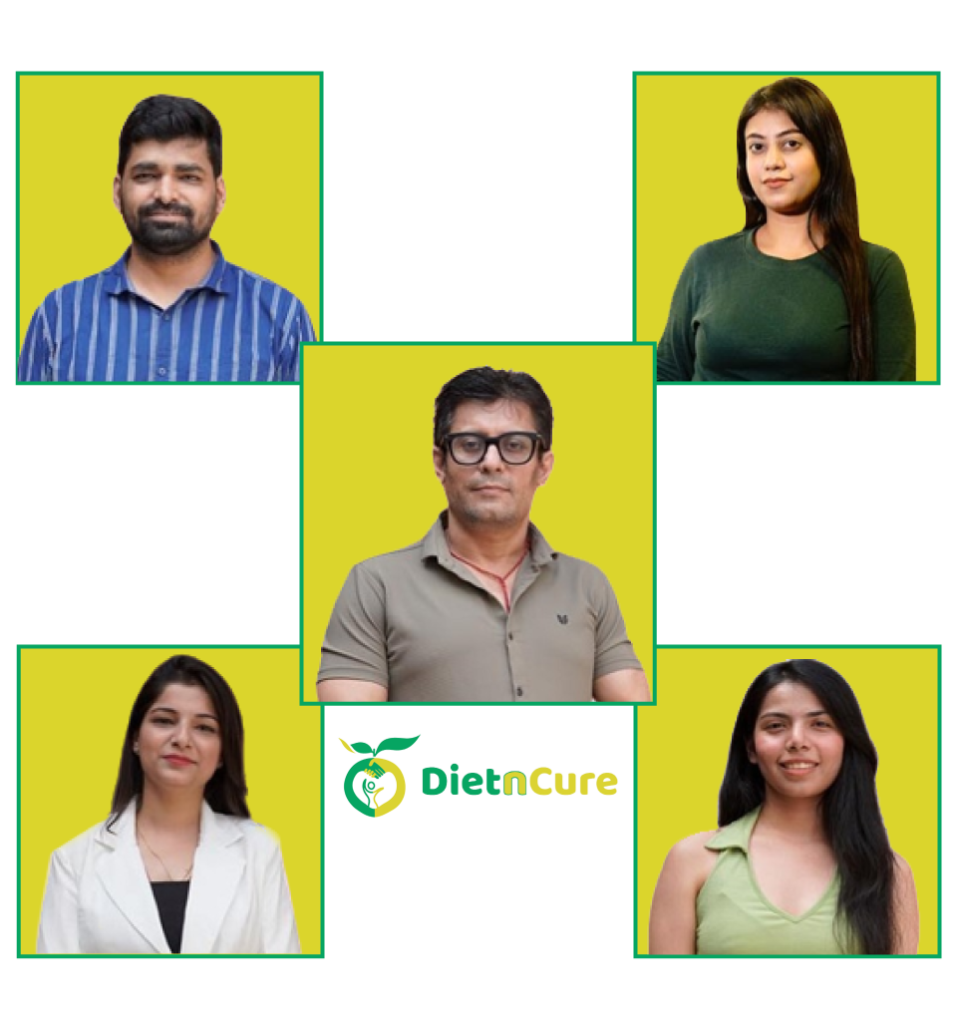 We've all been there. Struggling with weight issues for more than 6 months and despite good intentions, there seems to be no improvement in health. Reasons could be anything, lifestyle disorders, post-partum weight gain, health conditions like thyroid, diabetes, PCOS or even some genetic disorders. In such scenarios, there is a need for some guidance, someone who can understand your issues, track your health and help you out. That's where DietnCure has expertise and helps its customers.
DietnCure is not just another diet service. It's a personal nutrition coach that tailors a diet plan to your body type, age group, and health goals. It's a flexible and convenient way to eat well and feel great. DietnCure is not about counting calories or cutting carbs. It's about enjoying delicious and nutritious food that suits your taste and lifestyle. It's about getting expert advice and support from qualified nutritionists who understand your needs and challenges.
DietnCure is not only for weight loss. It's for improving your skin, hair, nails, and overall well-being. It's for managing your health conditions like diabetes, thyroid, or cholesterol. It's for boosting your energy, mood, and confidence.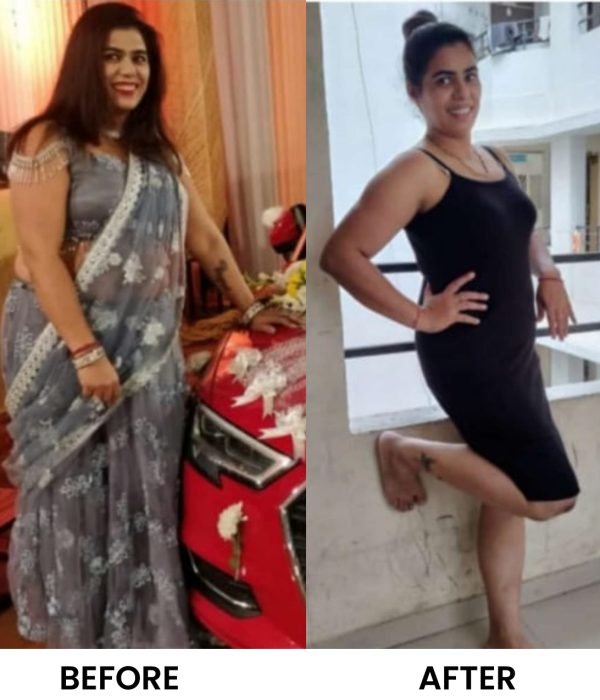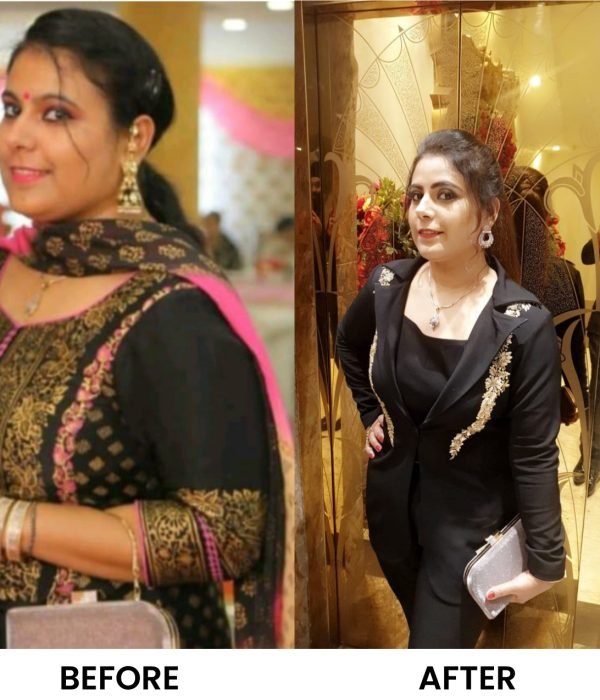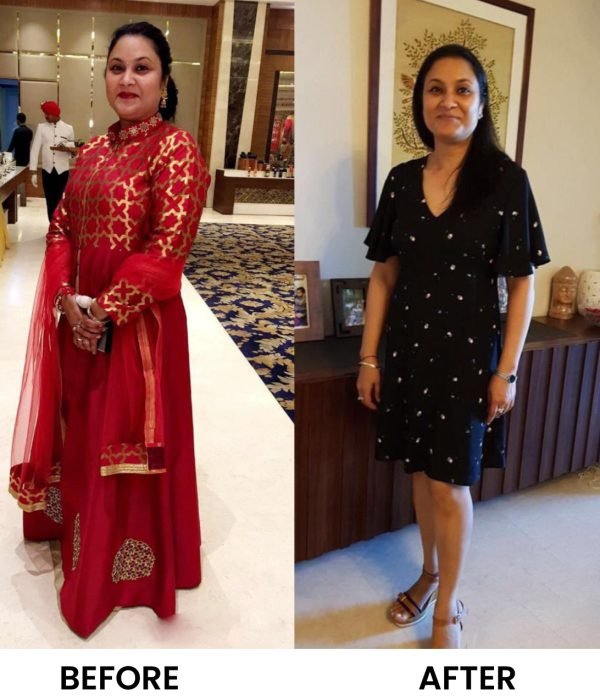 My weight went from 98 kg to 69 kg in just 7 months. Even my PCOD got much better. Team DietnCure is very supportive, motivating, and extremely good at what they do. Their understanding of what would work for me was very accurate.
Can't believe my Liver Function levels came back to normal and my weight went from 85 kg to 68 kg in less than 6.5 months. I tried everything before coming to DietnCure, but nothing was working. With DietnCure, my weight, skin, hair & nails also became so much prettier.
I lost 20 kgs within 6 months and my blood pressure is also much better managed now! DietnCure was like a ray of sunshine in my life. I didnt have to starve myself at all and I got such interesting food.
My weight went from 75 kg to 56 kg in 6 months. Even my thyroid is back to normal. Not just weight loss, even my Thyroid levels (TSH) with proper medicine and diet came down from 7 to 4.5 in just 4 months.
If you're looking for a fast-paced, collaborative environment You'll enjoy an
innovative & results-oriented culture driven by the facts.
Health Analysis
We ask you detailed questions about your Health Conditions to have a deep understanding of your goals.
Current Lifestyle
This plan is for you, so has to be made as per your requirements.
Meal Planning
We prepare your diet plan as per your therapeutic conditions and help you to be fit and healthy.​
App Tracking
Our team will track your meals, weight and activity through the app and help you to stay on track.​
Lifestyle Disorder Solutions

We Offer?
I can't thank enough my dietician Tanya such good diet plans...must try diets I must say...I hv been doing duets with many dietician but Tanya has truly helped me a lot in balancing my eight u hv lost 14 kgs in just 4 months n can't thank her enough for my new look..n the best part is ur widget remains stable even if u take a break from ur diets the weight doesn't shoot up... Tanya thanks for so much dedication n proper follow up...first time I hv seen a dietician following u up for everything..sometimes I forgot to follow my diet but Tanya kept on encouraging me for better results she motivates n help u in managing everything... she is very very good!! Thanks Tanya for so much hard work n love !!
I really liked the diet plan given by my dietician Vanshika. It's been almost 2 months and despite some cheat days I have reduced about 4 Kgs so far. The best thing about is that it doesn't feel like a diet. My dietician gives me everything as per my liking, it's not repetitive and there is scope for open meals whenever we have to go out for a meal. All this makes the diet super easy to follow. I never feel hungry or deprived and feels like I can continue this diet for longer period of time. It's super sustainable and healthy. All my health parameters like HB, cholesterol, etc has also improved. And it's all very reasonable.  A big thanks to Vanshika.
One thing I simply love about this app is u can get personalised diet plans as per your requirements and targets. They do not recommend any crash diets but long term healthy lifestyle goals. They provide you weekly diets as per your requirement and the meal plan includes six meals in a day which keeps you filling and if u do not want to include any excersize routine it's completely fine. We can also link our "health app" with this app, its user friendly, easy log in, just have to select your preferences do not have to create a special id but can do it with google only. They encourage you to adapt a healthy lifestyle by notifying with every meal benefits and not just giving restricted diets. Must use it! It really helps.
I was overweight first but from past 2 months i am using the all and the results are great which include weightloss of 7kg, energy levels are high than before, body stiffness is reduced and the problem of sweeling feets due to thyroid is now reduced. Overall i had a great experience while communication with their team, also i have recommended them with my knows and they have experienced the same with them. You can definitely try them and experience the best in class service from them.
Amazing experience with Tanya. She is very understanding and helpful. She gives amazing and interesting plans with lot of varieties in veg and non veg both. It doesn't feels that you are dieting because her options includes even potatoes, rajma etc. Her detox options are really amazing. Thanks a lot!
Extremely helpful for people like me who do not have enough time to Exercise. My dietitian was Vanshika. She helped me a lot by having regular conversations through phone calls and messages. The dietitian gives you options for taking breaks from diet whenever needed. The most helpful part is they suggest you easily available homemade meal options.
Come, join us and be
a healthier you.
It is a long established fact that a reader will be distracted by the readable content of a page when looking at its layout.