What is
High Blood Pressure (Hypertension)?
Hypertension is a common condition that affects the body's arteries. If you have high blood pressure, the force of the blood pushing against the artery walls is consistently high. A blood pressure reading of 120/80 millimeters is considered normal for an average human. Due to hypertension, important organs, including your heart, brain, kidneys, and eyes, might suffer severe damage. These days, due to changes in lifestyle, hypertension issues start as early as in the 20s for individuals. While we have no power over our genes, DietnCure advises changing your diet and increasing your exercise to maintain a healthy heart.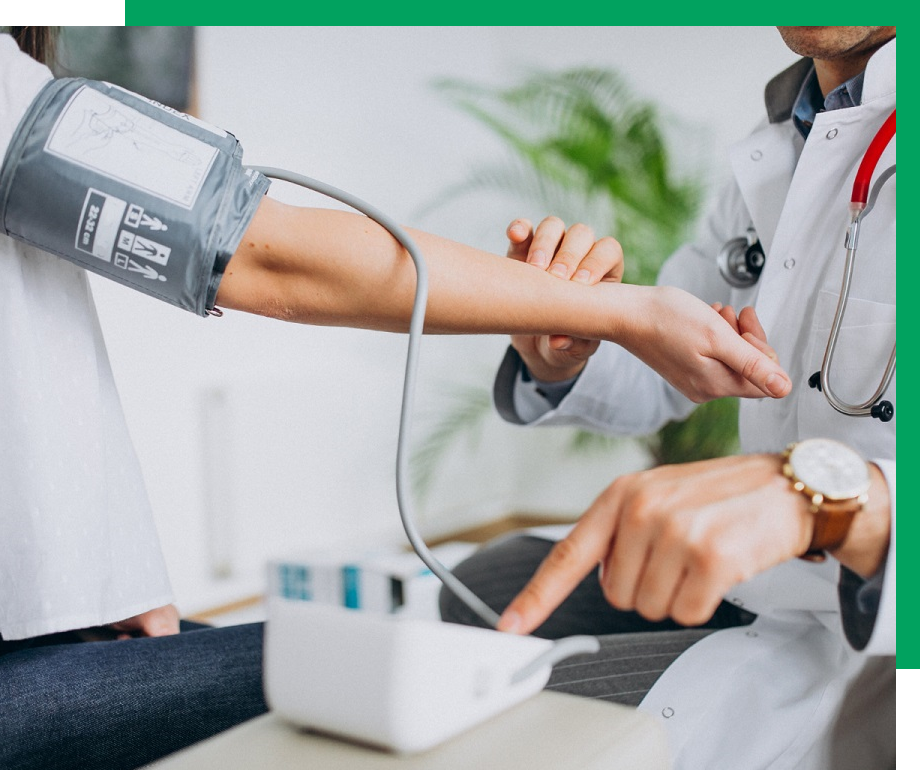 How DietnCure Team Help You in Managing Hypertension?
One of the top nutritionists in India is DietnCure. In the field of nutrition and health, we have many years of expertise. We offer dietary advice, and you are welcome to come to us for one-on-one assistance. Our team will assess your current state of health and provide you with a suitable diet plan to follow. You can avoid the risk factors for hypertension by doing that. Your health will increase, and you'll get more fit and powerful as a result. For the recovery from any sickness, it is essential to get advice from a nutritionist and dietitian. Our dietitians can help people create healthy food programs by accurately assessing their current state of health. A healthy diet is crucial for preventing hypertension. Our dietician is knowledgeable about which foods to eat and which to avoid if you have hypertension. Working with a professional nutritionist is therefore essential.
There is no single, obvious cause of hypertension. Typically, it is caused by a combination of various circumstances. Usually, high blood pressure comes on gradually. Unhealthy lifestyle decisions, such as not engaging in adequate regular physical activity, can contribute to it. Obesity and certain medical problems like diabetes might raise one's risk of getting high blood pressure. Common causes include:
Symptoms of
High Blood Pressure
Some Meals Suggestions For
Hypertension Patients
A medical disorder known as hypertension causes abnormally high blood pressure inside the arteries. Adopting a balanced diet is one of the first steps to lowering your blood pressure. You can lower your high blood pressure by establishing new eating habits that involve fewer calories. Patients with hypertension can feel calmer and less worried with a healthy diet.
How DietnCure App Help You?
We offer a diet that contains a lot of potassium and is high in fibre. We advise them to lose extra weight so that their blood pressure stays under control, lead a healthy lifestyle, and consume less caffeine, junk food, and iced tea. We advise them to become more physically active, give up drinking, and reduce and manage stress.